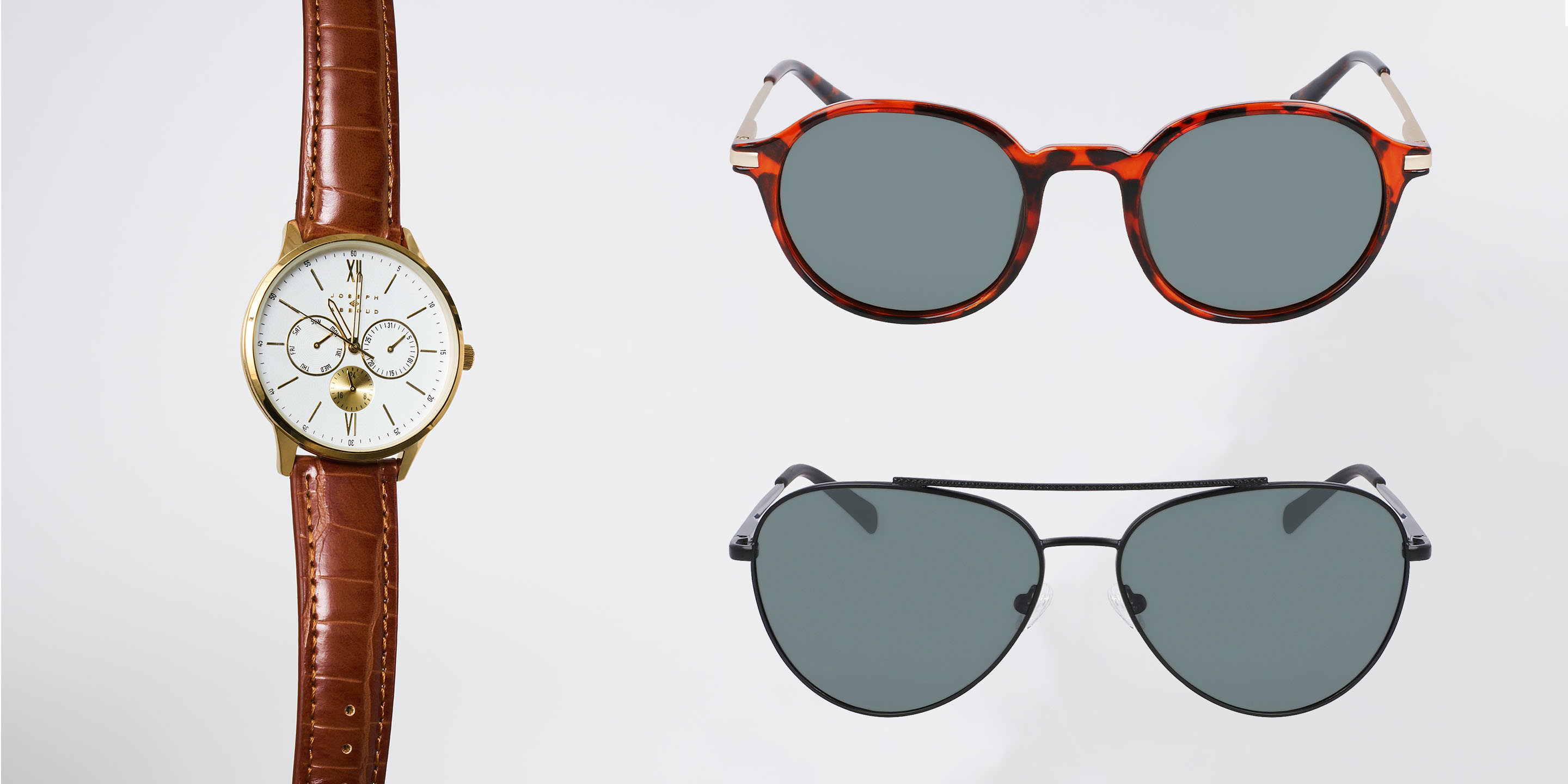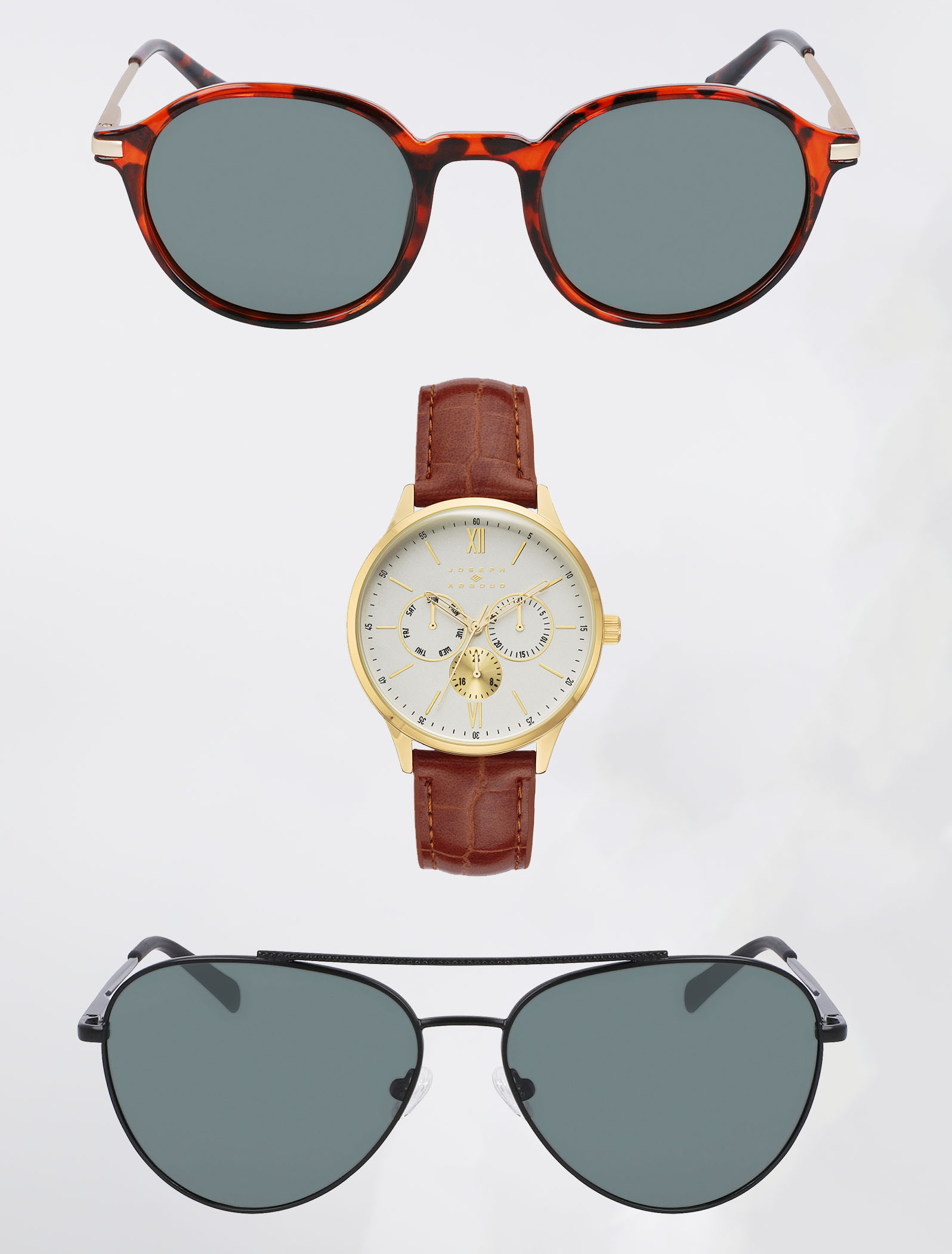 How To Accessorize Your Bespoke Joseph Abboud Suit
Every man looks their best in a well-fitted custom suit.
Not only will it have you looking your best, but you'll feel like a million bucks as well. There's no feeling quite like being dressed to the nines and turning heads while you're at it.
If you really want to take your suit game to the next level, it's all about suit accessories. 
Let's dive into five of our favorite suit accessories and how you can pair them with your Bespoke Joseph Abboud suit.
Fragrance
You've got the ideal suit. It fits you perfectly, is made of your favorite fabric, and has you looking your absolute best. 
The question is: Do you smell as good as you look?
Men often overlook the importance of fragrance. No matter what the occasion is, when you're in a suit that makes you feel like you're on top of the world, you'll want to smell good as well. 
Your scent leaves a lasting impression whether you're in the office or out on the town for the night. However, the fragrance you choose should reflect the setting that you're in.
For example, a formal office setting calls for a more subtle scent. Your fragrance should be fresh but not too overpowering. You don't want your boss (or your employees if you are the boss) leaving your office thinking that you've doused yourself in too much fragrance. A night out on the town gives you more options to mix it up. A more distinctive scent is fine here. Play to your mood and choose a fragrance that you love. 
Watches
As far as suit accessories go, the watch is iconic. Rarely will you ever spot a well-dressed man wearing a custom suit without their favorite timepiece on their wrist. 
However, not every watch should be worn with a suit. 
A simple rule of thumb is to stick with an analog watch. Digital watches aren't meant to be worn with suits.
For styles and materials, your best bet is to go with a gold case, although stainless steel is also an acceptable choice as well. 
For straps, you'll want to stick with leather. Rubber straps might be fine for your fitness watch at the gym, but when you're out in a custom suit, it's all about the leather strap. Your watch strap should also match the color of your shoes and your belt. 
Sunglasses
If you're looking for the perfect suit accessories, look no further than a stylish pair of sunglasses. Combining the sharpness of a well-tailored custom suit with a slick pair of sunglasses is always going to be a timeless look. 
You've got several frame style options, too. Choose from styles like aviators, wayfarers, and even some retro boxy frames. Whether you want to go subtle or bold, there's a style of sunglasses that will complement your custom suit perfectly.
If you want to narrow down your choices, sunglasses can always be selected by face shape. 
For example, round faces benefit more from square or D-shaped frames since they provide a more angled look to your face. On the other hand, square faces benefit more from rounded sunglasses.
Cufflinks
Although cufflinks are completely optional, they provide a subtle accent to your custom suit. 
They also don't go unnoticed. Despite being such a small addition, a well-dressed man will spot and appreciate another well-dressed man sporting a set of cufflinks. 
You can choose to go with simple cufflink styles or go with a more ornamental design that might catch some more attention. Just remember: Cufflinks are meant to be a subtle addition and not steal the show away from your perfectly tailored custom suit. 
Pocket Square
The right pocket square can turn a great suit into the perfect suit. It's also a unique way to add some personality to your outfit. 
One common misconception is that your pocket square should directly match your tie. The reality is that your pocket square should complement your tie. In other words, if you're wearing a dark green tie, wearing a pocket square with a bold design that features colors within the same palette is ideal.
Have fun with your pocket square. It can add unique style to your outfit that you might not be able to find with other accessories. 
Suit Accessories Elevate Your Bespoke Joseph Abboud Suit From Good to Great 
A Bespoke Joseph Abboud suit is stylish on its own. You'll be looking your absolute best in a well-tailored suit that fits you right and is crafted from top-quality materials.
However, it's the small details that make all the difference. Small details like suit accessories.
Everything from your bold pair of sunglasses to your subtle cufflinks is the small details that well-dressed men pay attention to. 
Use our suit accessories examples to ensure that you're the best-dressed man no matter where you go.