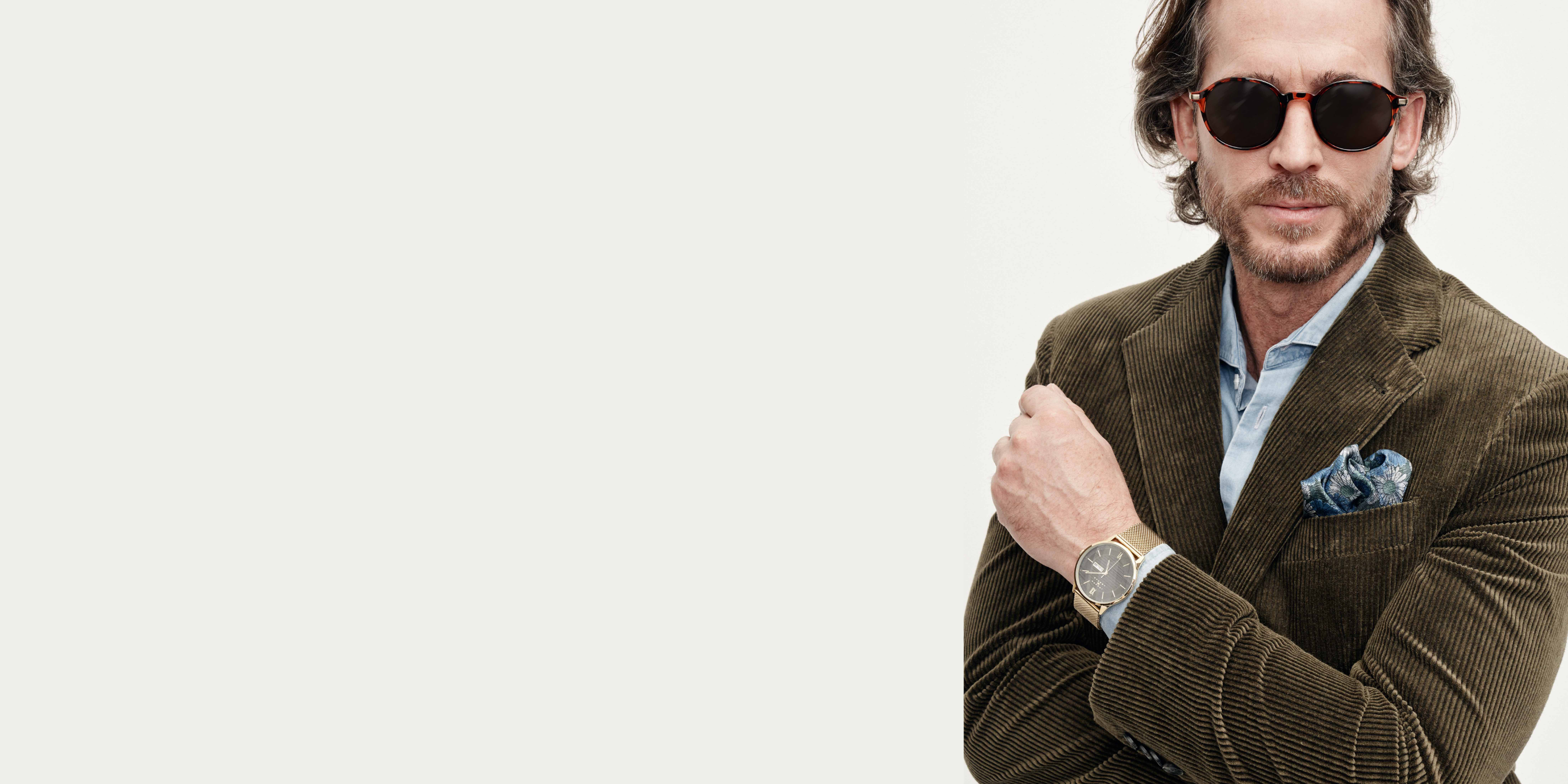 8 Father's Day Gifts that Dad Will Love
Every year, when Father's Day rolls around, there's always a struggle to find gifts that dad will genuinely enjoy. Most years, it's tough to figure out what he really wants.
It's not like you can ask him either. You'll probably get the "oh, you don't have to get me anything this year. Don't worry about it!" response. Which is anything but helpful.
But you still want to give your dad the best Father's Day with a gift that he'll love.
To help you choose a gift that will surely put a smile on your dad's face this year, here are some of the best Father's Day gift ideas from Joseph Abboud. We've even categorized them by price range since you can find great Father's Day gifts at just about any price point. 
Under $50
Father's Day gifts don't need to break the bank. For under $50, you can give dad a quality gift that he'll love (and actually use!)
Here are some of our favorite Father's Day gift ideas coming in at under $50:
Baselayer Bottom
Baselayers are the perfect Father's Day gift idea for the dads who love to exercise in the great outdoors. This Baselayer Bottom from Joseph Abboud is designed to keep in the warmth and wick away moisture for a comfortable fit. Whether dad is out for a bike ride or on a hike, these baselayers are a gift that he'll love. 
Black Aviator Sunglasses
Aviator sunglasses are a timeless style that never goes out of fashion. These Black Aviator Sunglasses from Joseph Abboud feature a matte black coloration with polarized gray-tinted lenses for a sleek look. Give your dad 100% UV protection in style this Father's Day with these classic sunglasses. 
$50 to $100
Between $50 and $100 is the sweet spot for many Father's Day gifts—not too expensive, but enough to give you a wide selection of amazing gifts to choose from.
Here are our picks for this price range:
Mountain Cologne
You can never go wrong with a go-to cologne. The Mountain Cologne from Joseph Abboud has a pleasant and desirable scent, with notes of peppercorn, grapefruit, cedar, white jasmine, sandalwood, and more. This Father's Day, surprise Dad with a scent that he'll absolutely love. 
Navy & Silver Transparent Dial Strap Watch
You don't need to break the bank for a stylish and timeless watch. This Navy & Silver Transparent Dial Strap Watch from Joseph Abboud features an analog dial, a see-through case, and a soft strap for a sleek look and elegant style. The overall premium feel of this watch makes it a good gift for Father's Day this year.
Modern Gentleman Cologne
What dad doesn't want to be seen as a modern gentleman? The Modern Gentleman Cologne from Joseph Abboud features notes of citrus peel, pear, ginger, and cashmere musk for a unique and pleasant scent. This is one Father's Day gift that dad will want to use every single day. 
Over $100
If you really want to up your game this Father's Day, these gifts over $100 are a perfect choice. These gifts are sure to put a smile on dad's face and give him a Father's Day he'll never forget. 
Here are our favorite premium Father's Day gifts:
Gold Date Mesh Bracelet Watch 
For the fathers who love to make bold statements with their accessories, this watch hits the mark. The Gold Date Mesh Bracelet Watch from Joseph Abboud is smoothly styled with an analog face, roman numerals, and a date window. A stainless steel mesh bracelet and case back make this watch a must-have Father's Day gift this year. 
Multi-Function Croco-Grain Strap Watch
Does your father prefer subtle style and nuance to his accessories? This Multi-Function Croco-Grain Strap Watch adds subtle flair to an outfit without taking anything away. The Croco-Grain strap watchband and metal case combine together to create a timeless piece that can be worn with both casual and formal outfits. Don't miss out on this next-level Father's Day gift idea. 
Get The Best Father's Day Gifts from Joseph Abboud This Year
Nobody wants to buy throwaway gifts for Father's Day.
This year, surprise your dad with gifts that he'll actually use and love. From the best quality underwear to premium, sleek timepieces, Joseph Abboud has all of the Father's Day gift ideas that you need to give your dad the best Father's Day. 
Check out all of our products today!