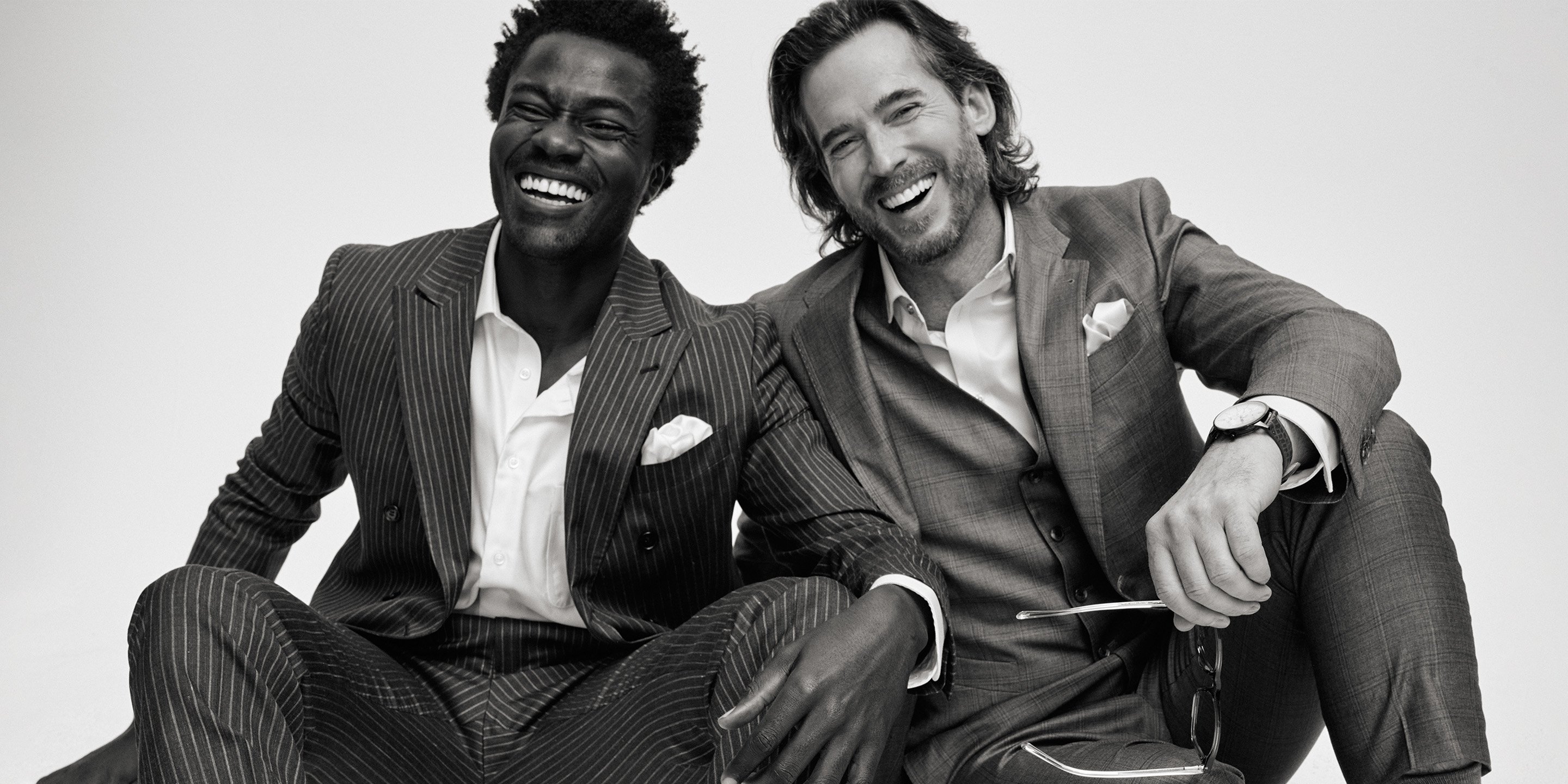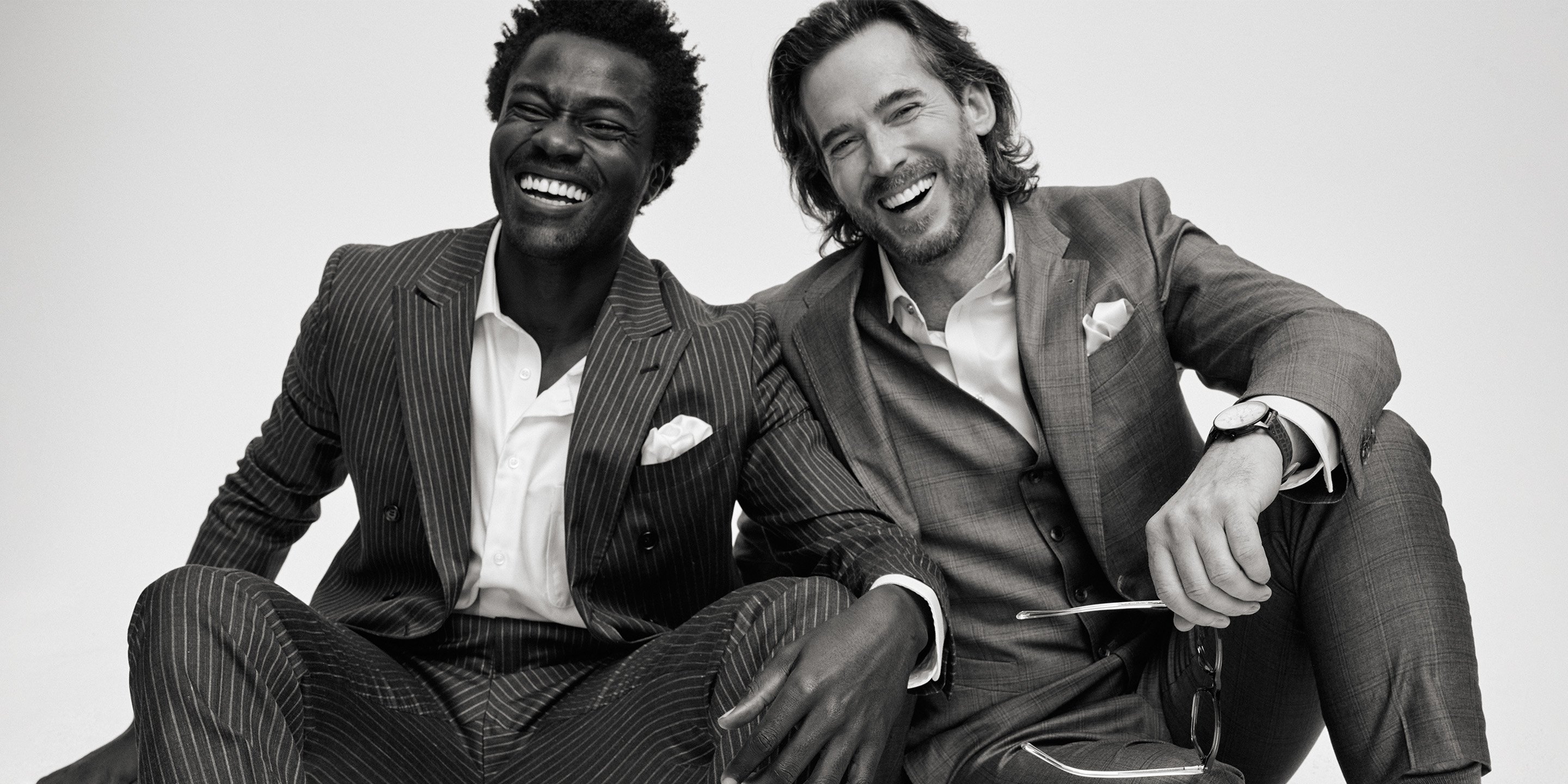 Single Vs. Double-Breasted Suits - What's the Difference?
A suit offers a surprising amount of variety when it comes to unique style. 
You've got different fabrics, different colors, and even different lapel styles that all bring a certain style to the table. 
There's also the choice between single-breasted and double-breasted suits.
To help you differentiate the two styles, let's look at how they compare to each other and when it's best to wear each style. 
Single-Breasted Suits
When it comes to suit jackets, the single-breasted suit is the more common of the two options and the style that most men are familiar with. The single-breasted suit features a single row of buttons down the front of the jacket. Typically, single-breasted suits feature between 1 and 3 buttons on the front. However, some styles can have up to 5. 
For styling, a single-breasted suit jacket tends to be far less formal than its double-breasted counterpart. They can be the centerpiece of a more casual outfit, depending on the occasion.  
In the case of a single-breasted sports coat, you could even go as far as pairing the jacket with a pair of darker denim or a well-fitted pair of chinos. 
Lastly, single-breasted suits offer slightly more leeway in the fit. With only one row of buttons instead of two, the fit will be a little less restrictive and offer more freedom. However, a suit should still be well-tailored regardless of the style, which makes bespoke suits such a popular option for men who want to dress sharp.
Double-Breasted Suits
The biggest and most noticeable difference in double-breasted suits is the second row of buttons. These typically come in rows of 2 or rows of 3 on either side. Because of the way that a double-breasted suit is fastened, you'll also notice a bit more fabric that folds over the entire front of the suit. 
In most cases, the double-breasted suit is seen as the more formal option of the two. They can be tougher to find and more difficult to pull off, but when worn correctly, they'll draw the right kind of attention. 
It's not just the buttons that make the double-breasted suit an attractive option for formal events, either. Double-breasted suits almost always use peak lapels which tend to be more formal on their own. 
On the other hand, double-breasted suits tend to be less forgiving. With an extra row of buttons comes the need to pay more attention to how the jacket fits as a whole. They're also less versatile and should only be worn for more formal occasions, although there isn't a hard and fast rule. Double-breasted jackets rarely, if ever, make their way into the world of sports coats or blazers. 
We recommend keeping the other aspects of your outfit, such as your dress shirt, as simple as possible. The double-breasted jacket has enough flair to be the centerpiece of your outfit. However, if you want to add additional flair, a fun pair of dress shoes can mix things up. 
No Matter What Style of Suit You Choose, Nothing is More Important Than The Fit 
Single-breasted and double-breasted suits each have their place. One is perfect for more casual occasions. The other is better suited to formal gatherings.
While there aren't any straightforward rules for both types of suits, there's no denying that the fit is crucial with either style. 
If you want a suit that fits you perfectly in every way, bespoke suits are the way to go. Joseph Abboud suits are ideal for any occasion—weddings, formal events, and more. The best part? Our virtual or in-person fittings make sure that you're getting the well-fitted suit of your dreams.