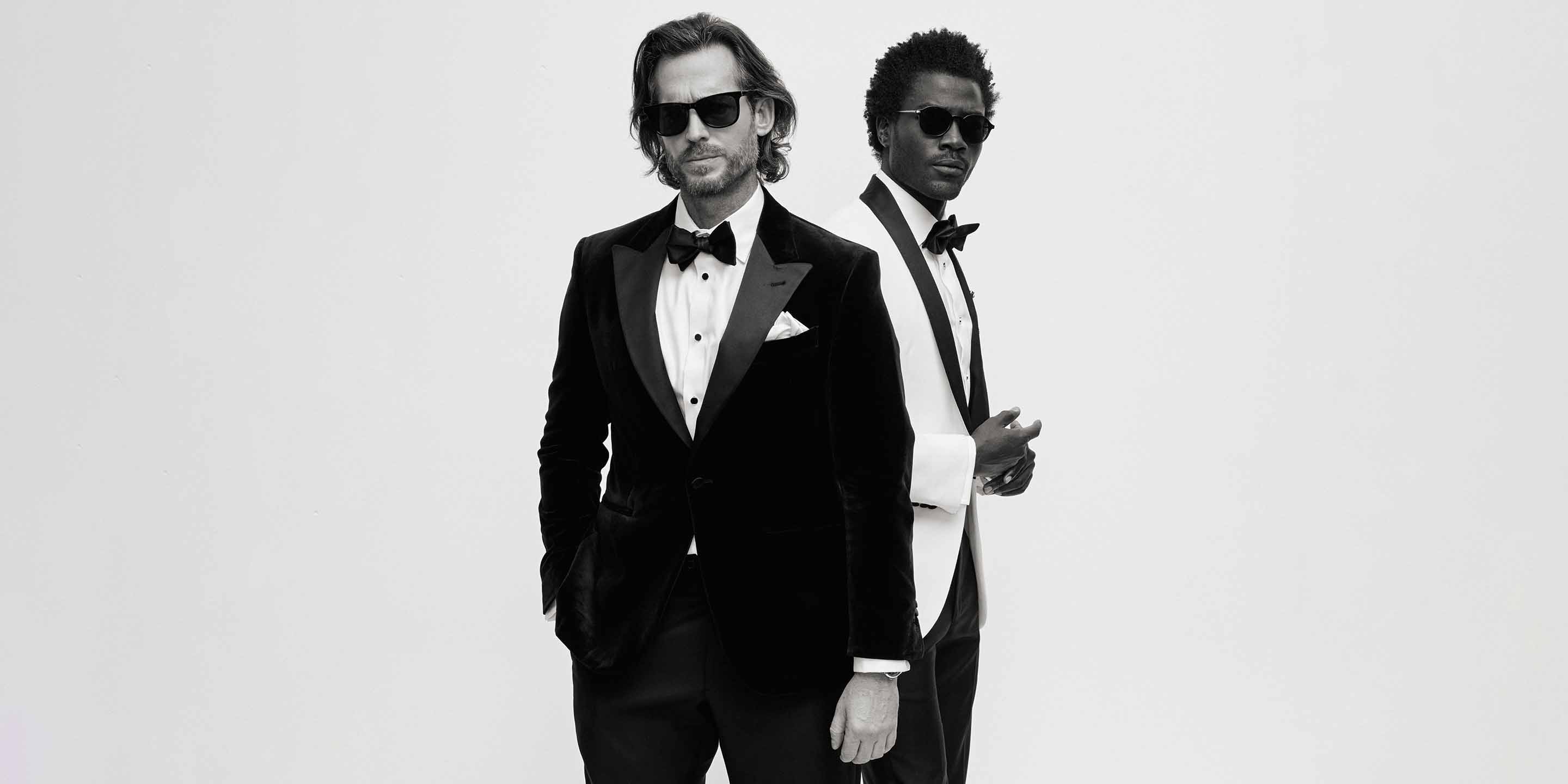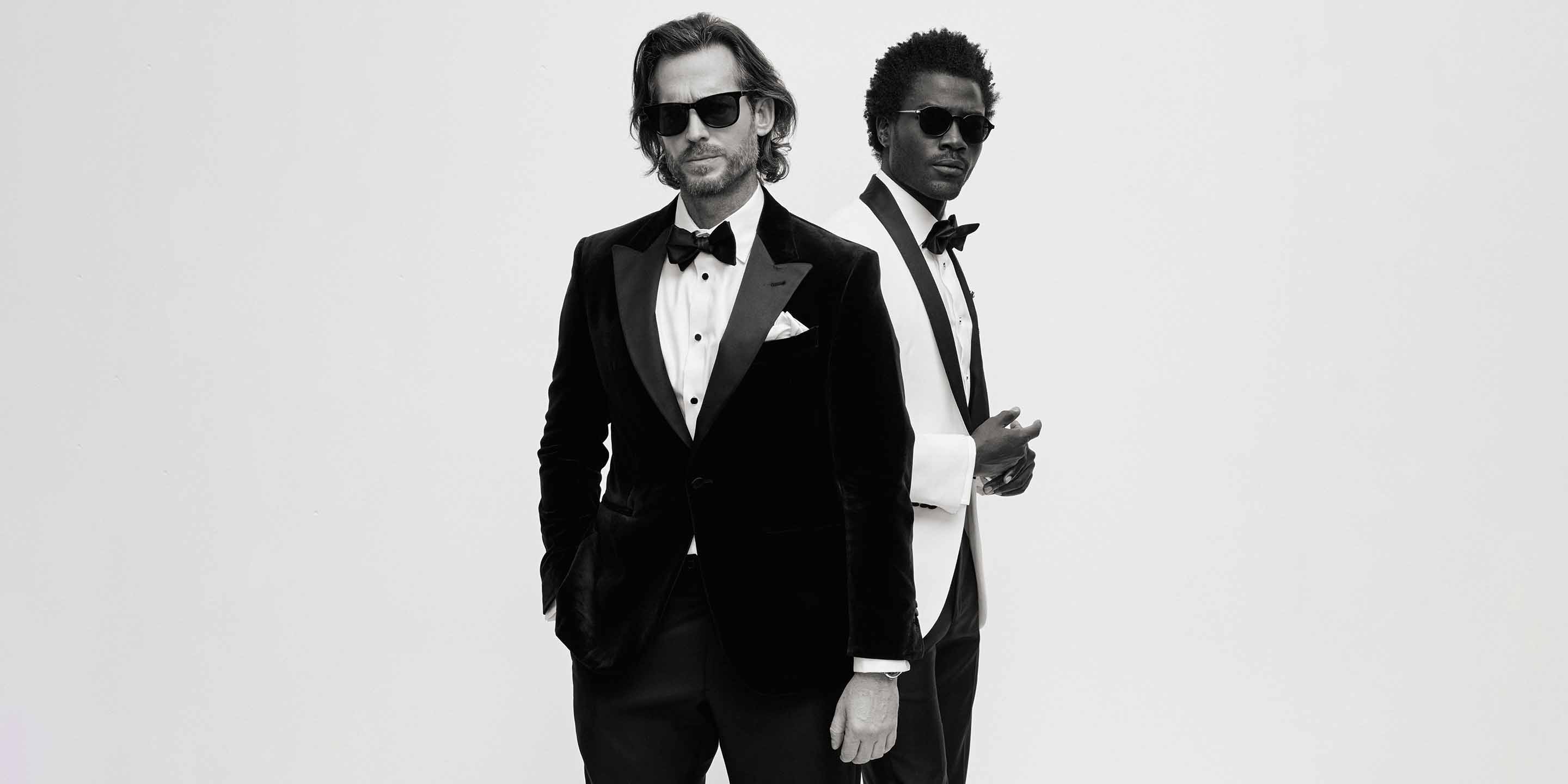 Off The Rack, Custom, or Bespoke: Which Suit is Right For You?
For first-timers, buying a suit can be overwhelming. There are countless brands, styles, and fabrics to choose from. 
To simplify the suit buying process, all suits fall into three different categories:
Off the rack

Made to measure

Bespoke
The option you choose will depend on the situation you're in, how much time you have, and your budget. Let's dive into all three categories of suits and what they entail. 
Off-the-Rack
Off-the-rack suits tend to be the cheapest option. They're generally mass-produced and are made to fit certain generalized measurements. The fabrics and style of the suit are predetermined. If you're in a time crunch, such as a last-minute event or a distant cousin's wedding that you forgot about, an off-the-rack suit might be something to look into.
However, cheap and quick isn't always the best solution. Especially for suits.
An off-the-rack suit will often be of lower quality than other options because of the mass-production aspect. It's also nearly impossible to find an off-the-rack suit that will fit you the way a suit should. After all, the fit is the most important part of looking your best in a suit. 
Off-the-rack suits almost always require additional alterations after purchase to get the fit right, meaning that the ticket price isn't the only thing you'll be paying for. If you want to nail the fit, it means that you'll also be waiting for the tailor to make the alterations. If you need your suit right away and you want it to fit properly, you might be out of luck. 
Made-to-Measure
Similar to off the rack, made-to-measure suits are predesigned as far as styles and patterns are concerned.
Unlike off the rack, these designs and patterns are customized according to your measurements to ensure that you end up with a properly fitted suit. 
After choosing from their patterns and styles, you'll provide the seller with your measurements when you order a made-to-measure suit. The suit will be altered, and you'll receive a suit that should fit you properly around the shoulders and with sleeves that are the right length. 
However, it's important to note that made-to-measure suits aren't always spot on with the fit. Since you're providing measurements, if the measurements are slightly off, you may end up with a suit that doesn't fit you perfectly. There are also slight nuances in your body structure to consider. 
You also don't have the option of choosing certain fabrics and are limited to those in stock. 
Bespoke 
Bespoke suits are every man's dream: A fully customized suit that is completely one-of-a-kind. 
Bespoke suits are made entirely from scratch, meaning that you'll need to pick everything from the fabrics used down to the style of buttons. To nail the fit, the tailor will have you come in for several fittings to ensure that your suit fits your body perfectly in every single area. 
Another benefit to consider is the handcrafted nature of bespoke suits. Mass production of clothing, in general, has a highly negative impact on the environment. When you choose bespoke over made-to-measure or off-the-rack, you're choosing a far more environmentally conscious option. 
Bespoke suits will typically require additional time since multiple fittings are required to make sure the fit is spot on. If you're in a time crunch, a bespoke suit likely won't be for you. They also tend to cost more than other options, but there's no substitute for the perfect suit.
Which Suit Option is Best For You?
Buying your next suit will depend on the situation you find yourself in. If you're short for time and desperately need a suit, off the rack is likely your only option. However, you'll likely be stuck wearing a suit that doesn't fit you properly.
If you truly want the suit of your dreams, bespoke is the way to go. You'll have a bigger investment, but you'll also have a fully custom suit for years to come. 
Bespoke Joseph Abboud Suits 
Whether you're looking for a new everyday suit for the office or an iconic look for a special event, Joseph Abboud has you covered. Choose your ideal style, answer some quick questions, and then schedule your virtual or in-person fitting to make sure that you're getting the suit you've always wanted.